Instructions to change Outlook for the new mail server.
---
If you are using a POP account and want to check your mail from multiple devices, go the instructions to add a new IMAP account.
1. In Outlook 2010, go to the File tab, make sure Info is selected from the left menu and select Account Settings.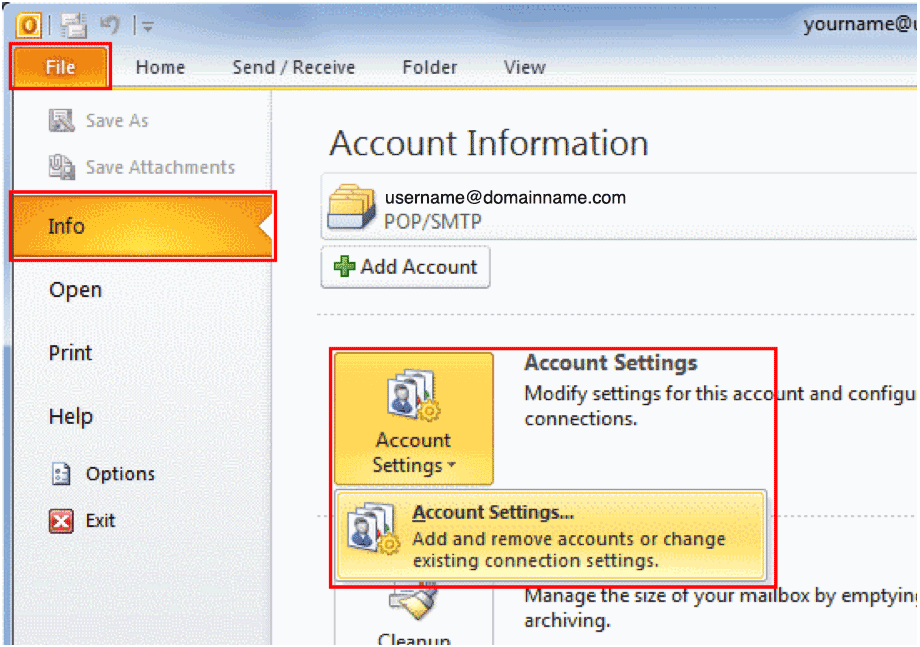 ---
2. Select the email account you want to check or edit and click Change...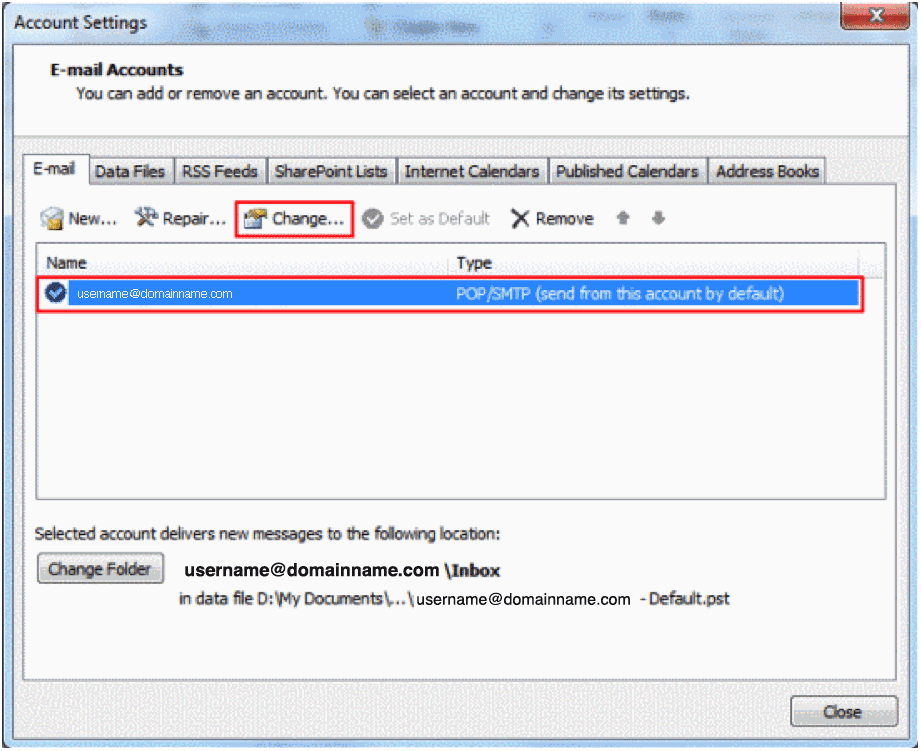 ---
3. You'll now see the Internet E-mail Settings screen. From here you can check and edit any of the settings for your email account (look below the screenshot if you're not sure what the settings should be).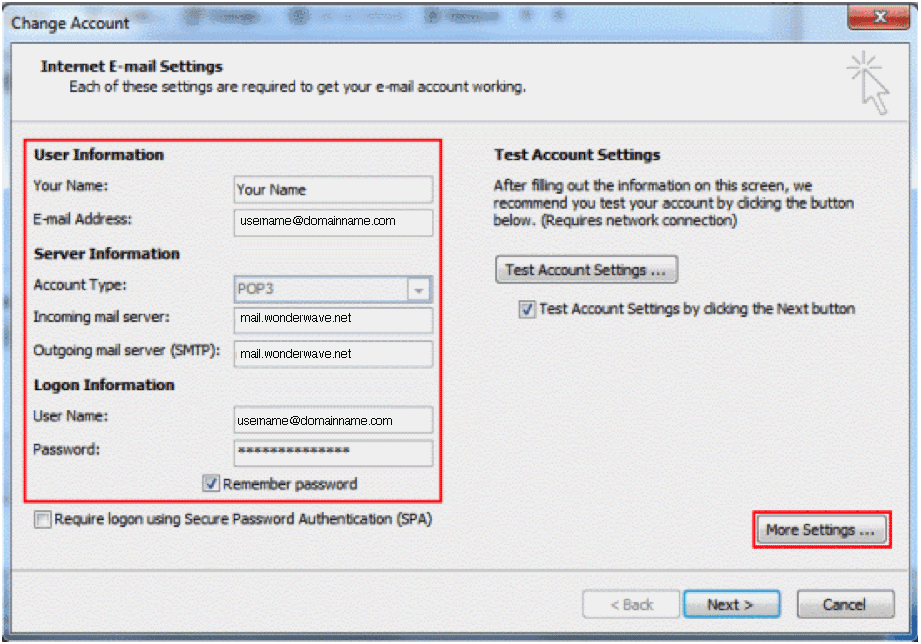 Incoming mail server: mail.wonderave.net
Outgoing mail server (SMTP): mail.wonderwave.net
User name & Password: Username is your full email address. You should know your password.
Click More Settings
---
Click Outgoing Server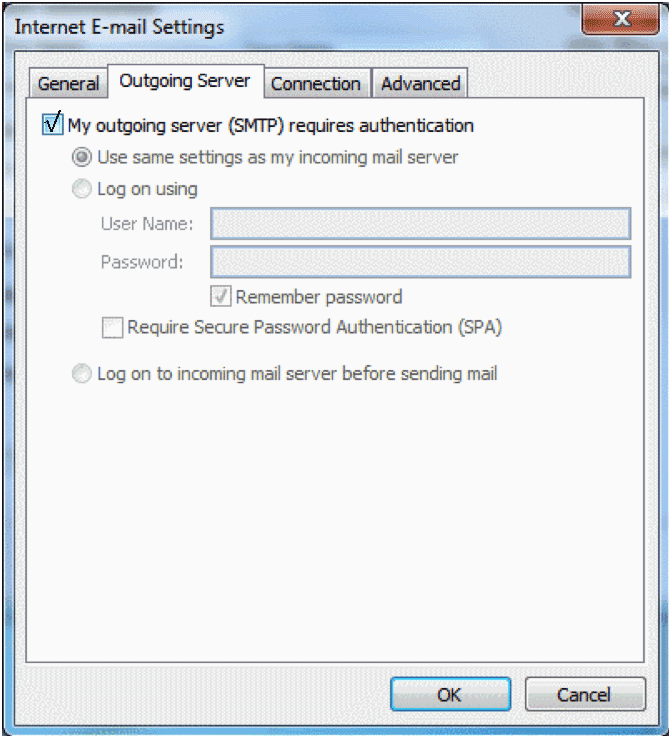 Click My outgoing server requires authentication.
Click Use same settings as my incoming mail server.
---
Click the Advanced Tab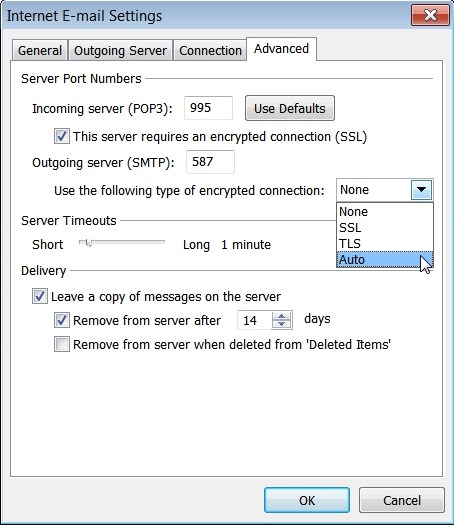 Check the box for SSL.
Incoming server port should be 993 for IMAP and 995 for POP
Set Outgoing server port to 587.
Set Use the following type of encryption to Auto.
Click OK.